From your bespoke design Kitchen to a handcrafted Staircase, we can make it with you and for you!
Holbein Carpentry & Joinery is based in Kenmare, a small picturesque town in South West Ireland. We strive to cater for all our client's joinery and furniture needs. As a result, we are able to support local craftspeople and industry. We have established a reputation for quality, value, and timely completion of our projects.
Our team create bespoke products including kitchens, stairs, doors, windows and furniture. All are tailored to meet personalised design specifications. We are proud to have a fantastic team of hardworking and loyal staff.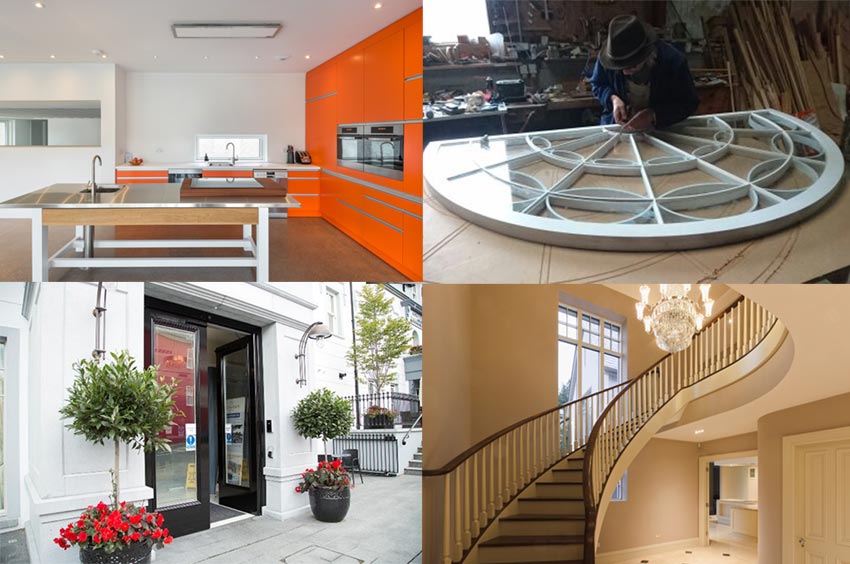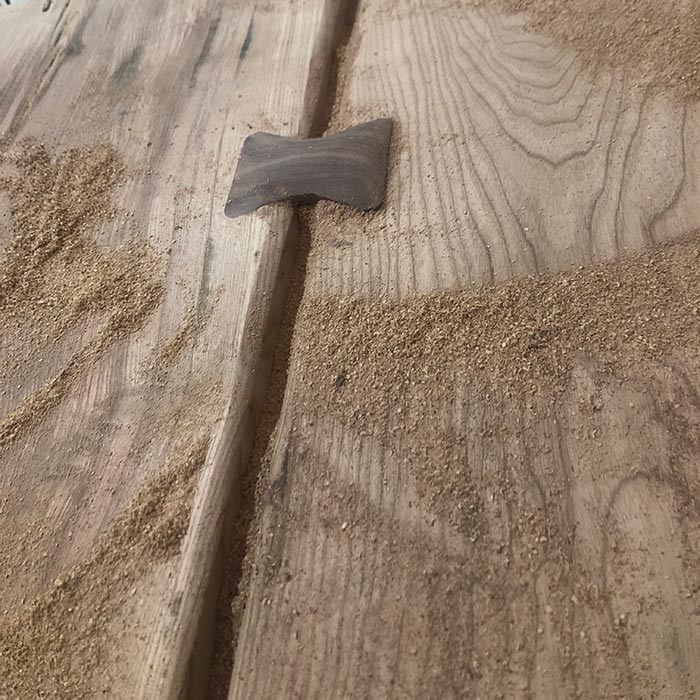 OUR MISSION
We value ourselves on quality and timely completion of all projects. Most importantly, we continuously develop a brand which our community are proud of. In turn we are able to support local trade and craft.
At Holbein Carpentry & Joinery, we embrace each new project and client's vision. By collaborating with interior designers and architects we achieve a product to meet our client's individual needs. By understanding the importance of the overall design and theme when developing a project we guarantee it is complementary to its surroundings. Above all, still ensuring true craftsmanship in our joinery work.
A family-run business, with seventy-five years of experience across three generations.
Reinhold Holbein Sr. began his carpentry training in a small workshop in Dingelstadt, Germany in the late 1940s. He became a master carpenter at the age of twenty-two. Reinhold's experience of carpentry, joinery and functional production inspired his son Winfried and his siblings. As a result they learnt the skills of their father from a young age and laid the foundations for Holbein Carpentry & Joinery.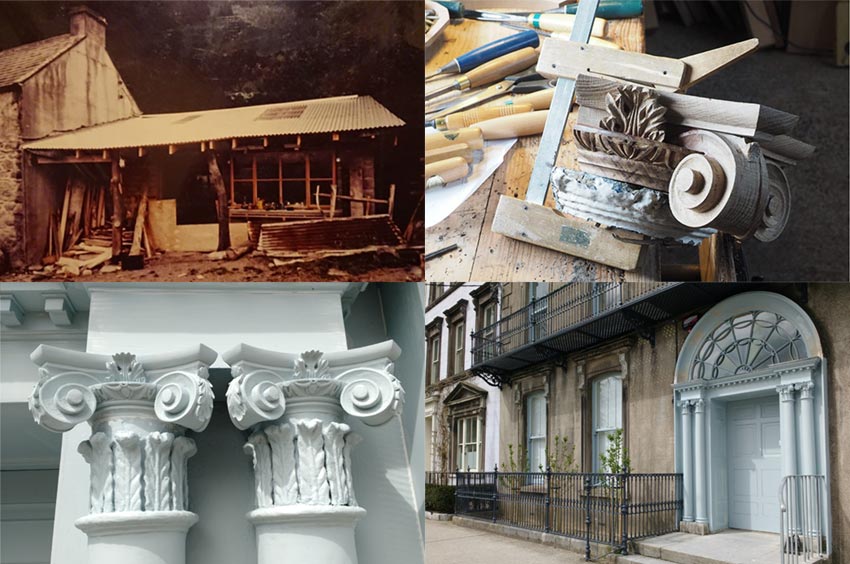 OUR TEAM
The team consists of a wide range of skilled people. Qualified joiners, carpenters, mechanical, manufacturing and civil engineers, designer and production technicians create the highest quality carpentry and joinery in Kerry. Everyone implements their knowledge, skills and experience. Therefore ensuring the best end product and exceeding our costumer's expectations.
Each member is part of the Holbein family and we appreciate every single one's hard work and loyalty towards our company.
The visible signs of climate change are influencing the minds of our consumers. As a result, more are looking for sustainable products that last a life time. By its nature, carpentry uses timber as its core material. By using the right inputs, processes, and final outputs, less waste is guaranteed.
We actively try to promote and employ sustainability methods as a company.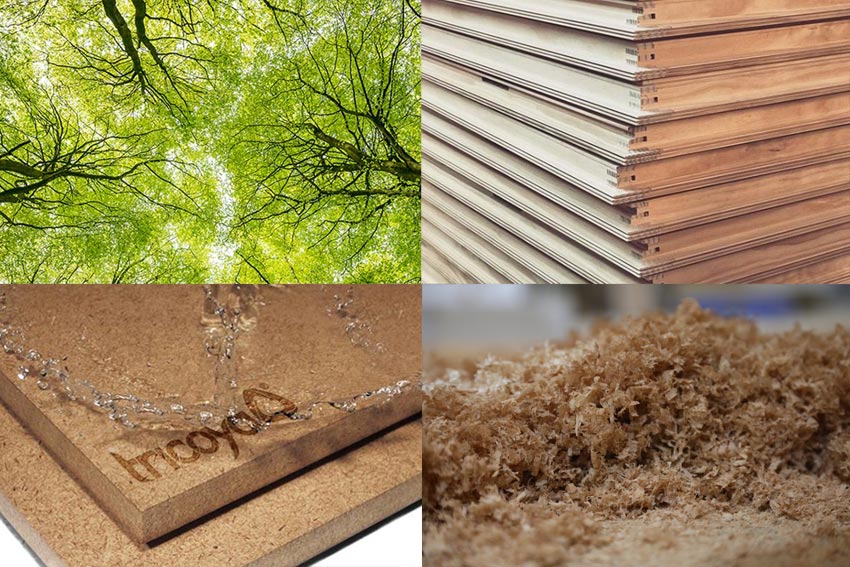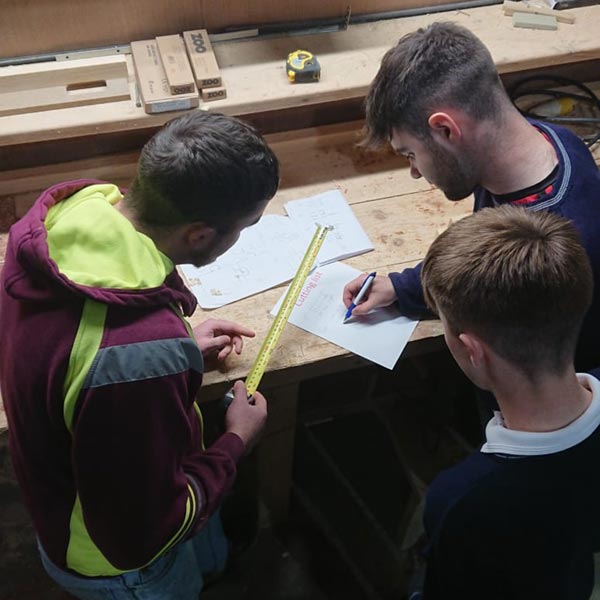 COMMUNITY
As Holbein Carpentry & Joinery is based in Kerry, we understand and value the importance of community and how it shapes the future of our local area. Above all we also recognise that young people are the leaders of tomorrow and actively engage with them wherever possible.
Our hope is to motivate young entrepreneurs, develop lateral thinking, and provide viable career opportunities for their future.
Within the Irish & greater European woodworking industry, there is a general consensus that crafts people are fast becoming a rare commodity. In the future, we aim to further develop the training aspect of our company, to equip young people with carpentry and joinery skills. We aim to secure Holbein Carpentry & Joinery for our future generations, and for the community of Kenmare. In addition we would like welcome tour groups  to showcase our craft and its history through a joinery visitor centre.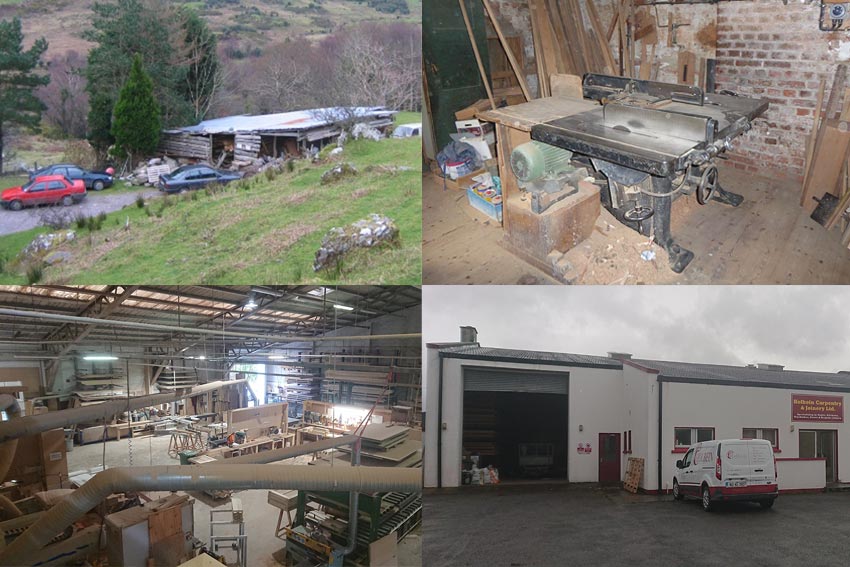 VIEW VR TOURS OF OUR FEATURED PROJECTS
From your dream Kitchen to bespoke Stairs, We are here to help you!
"Holbein Carpentry & Joinery did my kitchen and pantry. The quality was excellent. It is the most important element. You could have a great kitchen design that works practically but if the quality is not there, then the lifetime of the kitchen can be compromised. Materials used were high quality, front of presses were free of imperfections, no sanding marks, knots or colour or grain irregularities. Hinge systems and drawer runners, all perfect."
"Oliver Holbein and his team, built doors and stairs in my house. The quality of the product is extraordinary. They can make anything from a photo and Oliver is open to any design, which makes the task on hand so much easier. The end result exceeded my expectations for a fair price. Their absolute strength is their creativity, preciseness and uniqueness. You can be sure to get a tailor made product with Holbein Carpentry & Joinery."
"We knew of the Holbein's good reputation for excellent workmanship. In our business we like to collaborate with professionals that have a good eye for design, who are reliable and are able to deliver the highest standard of workmanship. Oliver Holbein and his team did not disappoint. We communicated our ideas to their team and they implement them! It is great to have this understanding between a designer and a maker."