COMMUNITY INVOLVEMENT
At Holbein Carpentry & Joinery, we understand and value the importance of community and how it shapes the future of our local area. We also recognize that young people are the leaders of tomorrow and actively engage with them wherever possible.
Our company works with our young community by:
Opening our doors to our local secondary school on a yearly basis, providing a detailed insight into local industry.
Providing a presentation about our business to students; giving them an insight into the second sector of economic activity, which all manufacturing processing and construction jobs lie within. We discuss our place within the community, the factors affecting the business, and the importance of trying to reduce our environmental impact including the importance of buying and supporting local.
Giving a guided tour of our workshop where students learn about the various stages and processes of infrastructure.
Providing advice and materials for Junior & Leaving Certificate projects.
Offering work experience each year to students.
Our hope is to motivate young entrepreneurs, develop lateral thinking, and provide viable career opportunities for their future.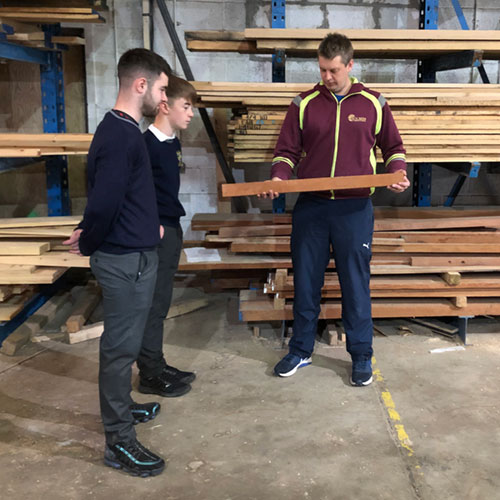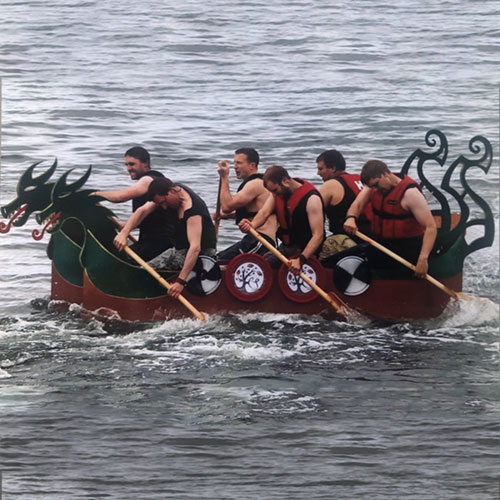 Other community involvement includes:
Native Woodland trust – we support and sponsor the preservation of Ireland's remaining ancient woodlands
Scoil Realt Na Mara, Tuosist – we sponsored and manufactured specialised furniture for the school's special needs facility
Vikingdom Raft Race Kenmare – we take part and have supported this annual event every year since it began
Tuosist GAA Golf Classic – we take part and support this event each year
Sneem Bee Keepers – we are current members and are hoping to install bee hives in the land around our workshop
KMEG – we are current members and we took part in the showcasing of Kenmare for the National Enterprise Award
Darkness Into Light – we produced a candle board for this charity event
Fairy Forest "The Enchanted Woods" – we manufactured the main prop sign for this local event
Halloween Howl – we manufactured props for this local festival
SuperValu's Tidy Towns – we manufactured a display unit to accommodate the awards that Kenmare has won
Kenmare Community Alliance – Oliver and Michael are founding members of this group
Irish Wood & Furniture Manufacturing Network – we have been members since the network was first established
we understand & value the importance of community & how it shapes the future of our town